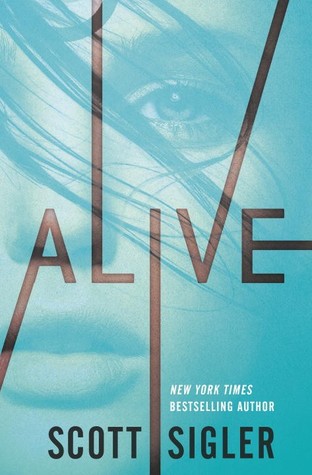 I read Alive by Scott Sigler while on my honeymoon in April. I've enjoyed his previous work, especially the Infected series, so I'm always willing to read whatever he has written. The premise of the novel is fascinating:
A young woman awakes trapped in an enclosed space. She has no idea who she is or how she got there. With only her instincts to guide her, she escapes her own confinement—and finds she's not alone. She frees the others in the room and leads them into a corridor filled with the remains of a war long past. The farther these survivors travel, the worse are the horrors they confront. And as they slowly come to understand what this prison is, they realize that the worst and strangest possibilities they could have imagined don't even come close to the truth.

I started Alive and didn't stop reading until I finished. Exciting, thrilling, and eminently readable Alive is not a novel without its issues. In previous works Sigler doesn't shy away from violence and while that is still true here it is certainly less graphic than in previous works (but can anything really top Perry's sections in Infected?). Alive is a novel that is targeted a bit towards the teen crowd and I can't help but think the audience limited the places that Sigler could go with his story.